LocalData wants to democratize the process of gathering community information | NiemanLab
See on Scoop.it – digital culture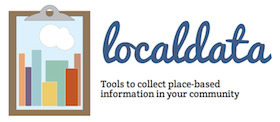 LocalData, winner in the data round of the Knight News Challenge, is working to simplify the data collection process through a specialized toolkit that will make it easy for civil servants or civilians to gather information about where they live and work.
LocalData is a combination of several things. It provides for the collection, organization, and visualization of information in one continuous system. It's designed to be used beginning at the street level: City workers or community members can either use an app to register information directly or scan paper documentation into the system. From there the information can be exported into different formats for display or analysis.
With the $300,000 awarded from Knight, LocalData founders Alicia Rouault, Prashant Singh, and Matt Hampel will refine the interface and launch the service in New York, Chicago, San Francisco, and Boston. "We feel the impact this tool can have in other cities will be really robust," Rouault told me.
What types of things will LocalData enable? Nonprofit organizations, community groups, or others can create custom surveys, which could be used for gathering demographic information about a residents in a particular neighborhood. Or it could be used to assess property within specific regions of city.
See on http://www.niemanlab.org