Apple can pick its moment to re-invent music again | PaidContent
See on Scoop.it – digital culture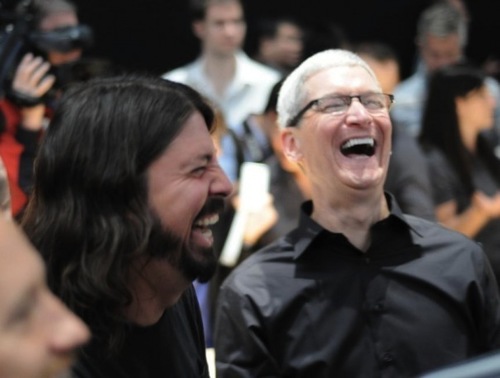 Apple did not announce a subscription iTunes access model – which has been mooted by the Wall Street Journal and New York Times – along with iPhones and iPods on Wednesday.
And that's just fine. Such a move, when it happens, will redefine the industry forever – but Apple, and music, can afford to wait.
Pay TV-like subscription access to unlimited content is the hot new consumer furrow being ploughed by the likes of Netflix, Spotify, Rhapsody and more. Ethan Kaplan, a Warner Music Group technology SVP until 2011, says:
"When Apple goes subscription streaming, it won't be a surprise. Apple has had a subscription product ready for a while."
Before it goes live, however, two things will likely need to happen:
1) Streaming rivals must prove that there is a meaningful enough business opportunity in subscription to draw Apple out.
2) iTunes Store's track download business must plateau or begin shrinking, pushing it to discover new pastures.
We're not there yet
Right now, subscription services may be gaining traction, but there were only 13.4 million music subscribers in the world last year (source: IFPI), and a crossover with downloads is some way off. It is as yet far from certain that everyone will want to move from ownership to access.
Growth in digital music sales may have slowed since Apple's download store brought the business in to the 21st century in 2003, but U.S. digital music revenue still rose a worthwhile nine percent through last year (source: IFPI).
See on paidcontent.org