How Apple Killed the Linux Desktop and Why That Doesn't Matter | Wired.com
See on Scoop.it – digital culture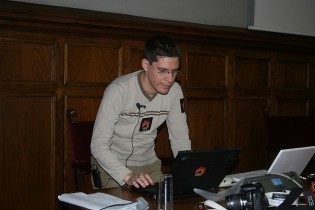 It's hard to say exactly what percentage of desktop and laptop computers run Apple OSX, but it's clear that the operating system has made slow but steady gains at chipping away at Microsoft's lead.
Why is that? Miguel de Icaza — one of the original creators of GNOME, a Linux desktop interface that has struggled to take hold — believes that a large portion of the software developers that could have taken Linux to greater heights defected to other platforms, including not only Apple OS X but — more importantly — the web.
Miguel de Icaza says the desktop wars were already lost to OS X by the time the latest shakeups started happening. And he thinks the real reason Linux lost is that developers started defecting to OS X because the developers behind the toolkits used to build graphical Linux applications didn't do a good enough job ensuring backward compatibility between different versions of their APIs. "For many years, we broke people's code," he says. "OS X did a much better job of ensuring backward compatibility."
But at the same time, development was shifting to the web. Open source on the desktop became a lot less important than open source on the server. The need to develop native applications was diminishing and at the same time OS X provided a good enough Unix-like environment that programmers could develop on a Mac and then deploy to a Linux server.
The web is where open source truly thrives. Even Steve Ballmer admits that Linux is beating Windows in the web server market. Even if you don't have a single open source application installed on your laptop, if you use the web you're probably being served by several open source technologies, including web servers like Apache and Nginx and programming languages and frameworks like PHP and Ruby on Rails all running on an open source operating system. The latest trends in web technology, from cloud computing to big data, are also built on open source technologies such as Apache Hadoop, MongoDB and the Xen hypervisor.
See on http://www.wired.com