The NEXT Global Economy is Being Built Right Now, I'll Help You Find It | Resilient Communities
See on Scoop.it – digital culture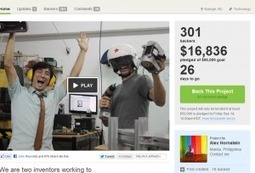 Pssst! Here's a secret. A new, resilient global economy is emerging and the timing couldn't be better. How so?
It's amazing luck that a new resilient economy is emerging at the very same time the current economic system is in the process of being reset. Fortunately, this new resilient economy will make it increasingly possible to re-localize economic life and will radically improve the quality, stability and prosperity of its participant's lives over the long run.
Here's An Example
A good example of the emerging resilient economy is a venture called the Solar Pocket Factory, founded by two MIT grads. This venture is dedicated to finding new and better ways to manufacture Microsolar cards.
See on http://www.resilientcommunities.com