BitTorrent Announces Plans To Help Artists Get Paid While Giving Their Creations Away For Free | Techdirt
See on Scoop.it – digital culture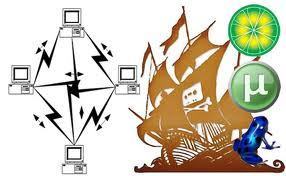 In many people's minds (especially those in certain industries), the word "torrent" is synonymous with piracy. This has obviously caused a bit of problem for BitTorrent, Inc., the parent company of BitTorrent client, uTorrent. Despite the fact that uTorrent has legitimate uses, most members of the press and politicians continue to link BitTorrent with the act of copyright infringement, and in some cases, seem to believe that The Pirate Bay and BitTorrent are either related businesses, if not actually the same entity.
Following the footsteps of Youtube, BitTorrent is experimenting with ways to help artists make money while still giving away their work for free. The first experiment goes live today.
Torrentfreak has the details:
'The idea is simple. BitTorrent Inc. helps artists to promote a bundle of free content to their 150 million users. This bundle includes a piece of sponsored software such as a media player or anti-virus package that can be installed as an option. When a user installs the free software, both the artist and BitTorrent get a cut of the proceeds.
"We believe we can make digital distribution even more viable for creators and fans. So, beginning now, we'll be testing new ways to drive profitability for creators while delivering even more meaningful media experiences for our users," BitTorrent CEO Eric Klinker comments on the announcement.'
See on http://www.techdirt.com