Disruptions: Looking Beyond Silicon Valley's Bubble | Bits – NYTimes
See on Scoop.it – digital culture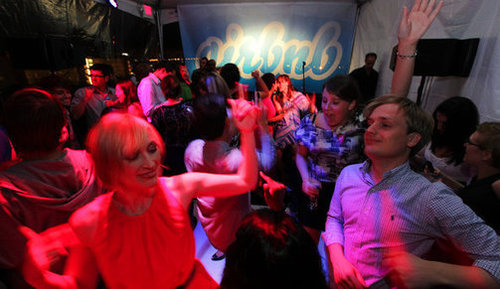 Within the bubble of Silicon Valley, everyday conversations can touch on private jets and billion-dollar deals. But if you look past the ostentation, truly magical work is taking place.
The money here is obscene. The newly minted rich are obsessed with outperforming their rivals. One industry party I attended had a jungle theme. This included a real, 600-pound tiger in a cage and a monkey that would pose for Instagram photos. A prominent Googler's Christmas party in Palo Alto had mounds of snow in the yard to round out the festive spirit. It was 70 degrees outside. Sean Parker, a founder of Airtime, threw a lavish, $1 million party that included models he hired to roam the room and a performance by Snoop Dogg.
Eat dinner with start-up founders and venture capitalists, and the conversation can quickly shift from industry banter about the latest billion-dollar acquisition to the type of private jet people own.
This is where a select group in the Valley are oblivious to the rest of the world, ensconced in their own protective bubble. In the rest of America, where the unemployment rate is stuck above 8 percent, people are struggling to cover their mortgages or to find jobs that won't be replaced by technology or sent overseas. In Silicon Valley, some people are worrying about which multimillion-dollar home they can buy — there are only so many available, after all — or whether their handcrafted jeans subtly signal that the wearer is more attuned to aesthetics, like, say, Steve Jobs was.
See on bits.blogs.nytimes.com