Unreasonable people unite: John Wilbanks on Open Medical Data | TED Blog
See on Scoop.it – digital culture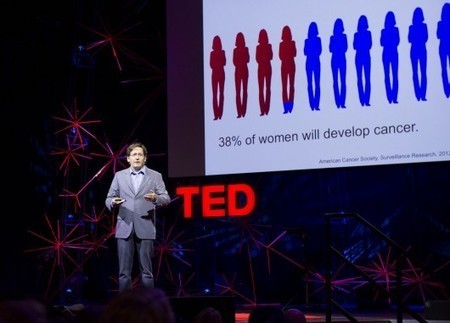 John Wilbanks arrives on stage with some bad news, some good news and a task. But first, he says, let's be honest. We all get sick. We don't always die, but quite reasonably we do try to find out what's going on.
"What we think of as health are now interactions of choices and environment, and clinical methods are not good at studying that," he says. "Those are based on person to person interaction." And now we live in a networked world.
As such, the data collected on diseases such as prostate cancer or Alzheimer's descends into a silo from which it is impossible to extract. "It cannot be networked, it cannot be integrated, it cannot be used by people who aren't credentialed," says Wilbank. That means a physicist couldn't use it to try out a good idea. A computer scientist would have to get credentials to use the data to test a hypothesis.
Wilbanks' proposal is a medical commons, a way for people to gather this medical data and share it freely. People are neurotic about privacy and keeping control of their data. "Some of us like to share as control." And, he believes we live in an age where people agree with him. He mentions a study run at Vanderbilt University in Tennessee."It's not the most science positive state in America," he say. "Only 5% wanted out. People like to share if given the opportunity and choice." And not using this data to understand health issues through mathematic analysis "is like having a giant set of power tools but leaving them not plugged in while using hand saws."
See on blog.ted.com