Crowdfunding | Technology Review
See on Scoop.it – digital culture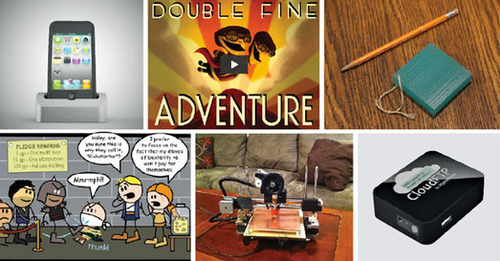 Kickstarter is funding the commercialization of new technologies.
This crowdfunding model offers an alternative to traditional means of raising startup funds for some types of businesses, such as Web or design firms. Startups keep their equity, maintain full control over strategy, and gain a committed community of early adopters to boot.
Overall, Kickstarter users pledged nearly $99.3 million for projects last year—an amount roughly equivalent to 10 percent of all seed investment in the United States, which PricewaterhouseCoopers estimates at $920 million.
Kickstarter's role could begin to shift with the end of the U.S. ban on private companies' selling equity to small investors, which was lifted in April. Says Paul Kedrosky, a senior fellow at the Kauffman Foundation who focuses on risk capital: "If crowdfunding sites start offering equity shares, it will make a few dozen VC firms disappear."
See on http://www.technologyreview.com