Introducing 3D Printed Black Elasto Plastic : I Can't Believe It's Not Rubber | Shapeways – blog
See on Scoop.it – digital culture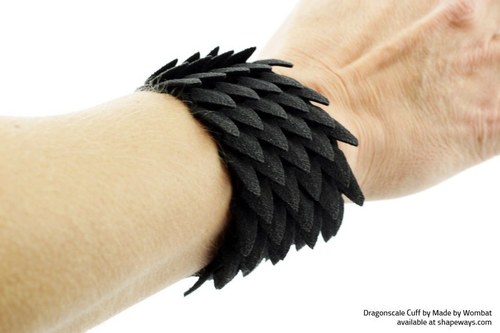 Shapeways blog about 3d printing, mass customization, mass personalization, art, design, designing for 3d printing.
Black Elasto Plastic is our first fully flexible material! It is still in the experimental stages of development, and we are learning more about the possibilities and restrictions of this material each and every day.
We must reiterate this is an experimental material, we have only had a chance to experiment with a small number of geometries and uses so we do not know exactly how it will react under all conditions. That being said we LOVE the material and think you will all have a lot of fun with it but you need to take heed of the design rules and give us as much feedback as possible so we can learn quickly together.
See on http://www.shapeways.com