Behind the scenes of a Brazilian hacker space | GigaOm
See on Scoop.it – digital culture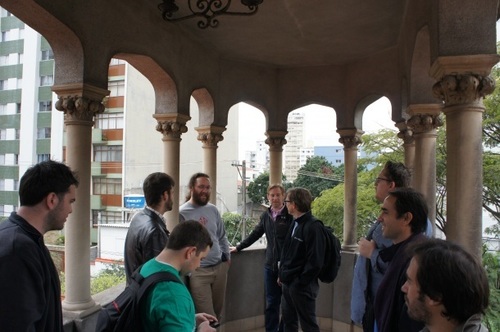 Get a peek behind the scenes of the hacker space Casa da Cultura Digital, or the House of Digital Culture in Sao Paulo, Brazil.
The group is a frat-style collective of developers, artists, journalists, photographers and videographers that work (and party) out of the same house, collaborate on projects, and share bills, as well as a hacker sensibility. About a hundred people work out of the space, according to two members of the group, journalist Felipe Jannuzzi and photographer Gabriela Barreto, and the group have created projects like the wikileaks-style Publica, and the Arte Fora do Museu, which is a Google Street View-based site for street art in Sao Paulo.
The collective is a place for like-minded and creative entrepreneurs to inspire each other, make connections and share office space.
See on gigaom.com