How Yahoo Killed Flickr and Lost the Internet | Gizmodo
See on Scoop.it – digital culture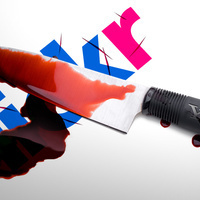 Do you remember Flickr's tag line? It reads "almost certainly the best online photo management and sharing application in the world." It was an epic humble brag, a momentously tongue in cheek understatement.
Because until three years ago, of course Flickr was the best photo sharing service in the world. Nothing else could touch it. If you cared about digital photography, or wanted to share photos with friends, you were on Flickr.
Yet today, that tagline simply sounds like delusional posturing. The photo service that was once poised to take on the the world has now become an afterthought. Want to share photos on the Web? That's what Facebook is for. Want to look at the pictures your friends are snapping on the go? Fire up Instagram.
It is a case study of what can go wrong when a nimble, innovative startup gets gobbled up by a behemoth that doesn't share its values. What happened to Flickr? The same thing that happened to so many other nimble, innovative startups who sold out for dollars and bandwidth: Yahoo.
Here's how it all went bad.
See on gizmodo.com