Here's Why Google and Facebook Might Completely Disappear in the Next 5 Years – Forbes
See on Scoop.it – digital culture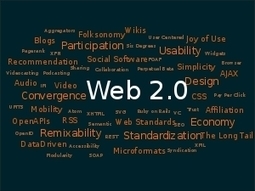 Web 1.0 companies never got social. Web 2.0 companies will never get mobile. Mobile companies will never get what's coming next.
Think of the differences between generations and when we talk about how the Baby Boomers behave differently from Gen X'ers and additional differences with the Millennials. Each generation is perceived to see the world in a very unique way that translates into their buying decisions and countless other habits.
In the tech Internet world, we've really had 3 generations:
Web 1.0 (companies founded from 1994 – 2001, including Netscape, Yahoo! (YHOO), AOL (AOL), Google (GOOG), Amazon (AMZN) and eBay (EBAY)),
Web 2.0 or Social (companies founded from 2002 – 2009, including Facebook (FB), LinkedIn (LNKD), and Groupon (GRPN)),
and now Mobile (from 2010 – present, including Instagram).
With each succeeding generation in tech the Internet, it seems the prior generation can't quite wrap its head around the subtle changes that the next generation brings.
See on http://www.forbes.com