You Can Acquire Open Source Companies, But You Can't Buy Open Source Community | Hack Education
Via Scoop.it – digital culture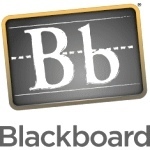 Blackboard has just announced its acquisition of Moodlerooms and Netspot, two companies that help provide support and deployment services for schools that use the open-source LMS Moodle.
"Wait. What?" is an acceptable, albeit mild response.
This is, after all, the LMS giant — one that once claimed the patent on e-learning technology and sued other companies who provided competing software. Blackboard now says it is embracing open source — "Ours is no mere dalliance with open source, but a very committed plunge into the pool," says the company's Ray Henderson. To that end, Blackboard has also announced it's creating an Open Source Services Group that will help institutions manage their open source LMSes, including Moodle and Sakai.