Money and the App Store: a few figures that might help an indie developer | Emeric Thoa @ The Game Bakers
Via Scoop.it – digital culture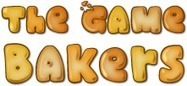 Emeric Thoa is the creative director and co-founder of The Game Bakers, an independent game studio that recently released the turn-based action RPG SQUIDS on iOS.
_ _ _ _ _
Eighteen months ago, when I left Ubisoft to start an independent game studio and focus on making my own games, I looked online a bit to get an idea of how much income I could expect to make as an indie. At Ubisoft I used to work on big AAA console games, and I had some figures in mind, but I knew they wouldn't be relevant for my new life: $20M budgets, teams of 200 hundred people, 3 million sales at $70 per unit… I knew being an indie developer would be completely different, but I had very little information about how different it would be.
I have been tracking figures since then, and I'm writing this article to share what I've learned with my fellow indie dev buddies who might be in the same position I was, a year and a half ago.