Internet Governance and the Public Interest | CircleID
Via Scoop.it – digital culture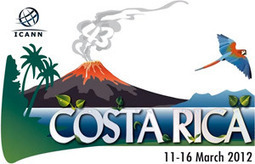 ICANN held its first international meeting of 2012 last week in San Jose, Costa Rica, and kicked off the week on a high note with an inspired speech by Costa Rican President Laura Chinchilla:
"The legitimate concerns [related to] privacy, security and protection of intellectual property should not become an excuse to justify trends seeking to exercise highly restrictive controls on cyberspace."
In particular, the debate over a time-sensitive demand to grant special exceptions in the new generic top level domain (gTLD) application process for the International Olympic Committee and the Red Cross/Red Crescent exposed the friction that is inherent to the bottom-up, multi-stakeholder policymaking process. In our view, though, this friction is beneficial and necessary. Policy should not be imposed from the top-down, but rather must be developed and debated from the bottom-up, because outcomes that are genuinely in the public interest can only be achieved through transparent processes that have been allowed to run their defined course.